Being an experienced Phoenix criminal defense attorney is what I do. In this position, you've got to have a pretty open if you are representing clients charged with drug trafficking charges and serious white collar crimes. But my mind has almost closed by the improper use of a legal term that even other lawyers in Phoenix improperly use.
For the last time:
"Squash is something you eat or play; Quash is what you do to an arrest warrant."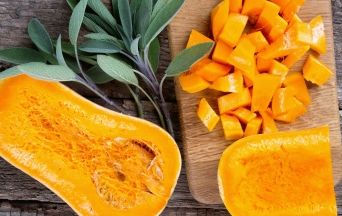 Arrest warrants are issued all the time by both state and federal court judges. Sometimes, it's because a federal grand jury has indicted you on felony charges, and sometimes it's because you missed a court date in Maricopa County Superior Court (which, by the way, is a really bad idea).
As a criminal defense attorney, I am often asked to get my clients' warrants Quashed. You'll notice the emphasis on the letter Q. When a court quashes a warrant, it voids or rescinds it.
In other words, you are asking a judge to cancel an arrest warrant before you come to court. While some judges will quash a warrant only at the time the person appears in court, others will do so upon request of the defense attorney so that their client does not have to walk around in fear of getting swooped up by the man.
Now let's talk about Squash. Squash is sometimes known as Cucurbita - a genus of herbaceous vines in the gourd family. In other contexts, Squash is a ball sport played by two (singles) or four players (doubles) in a four-walled court with a small, hollow rubber ball. Squash can be part of a healthy diet, and squash can be a fast paced racquet game to compliment that healthy diet of yours.
Squash has nothing to do, however, with the legal system or criminal defense law. While some criminal defense attorneys in Phoenix may play squash together, the fact remains that you may quash a warrant, but that you may not squash it.
My pet peeves and pronunciation issues aside, when you find out that you have a warrant for you arrest, you need to get experienced counsel on your side. Confidential consultations can be scheduled by calling (602) 663-9100. Let us help you take the uncertainty of having a warrant for your arrest by allowing us to quash it.