In the News
Jason Lamm's Expertise In the News
August 29, 2023

Lamm says the innocent drivers who were injured have 180 days to file a claim against the state. "Anytime someone, a member of public, what have you, is injured or harmed by unintended conduct, they may have legal recourse. In this case, it could be against the state of Arizona,
---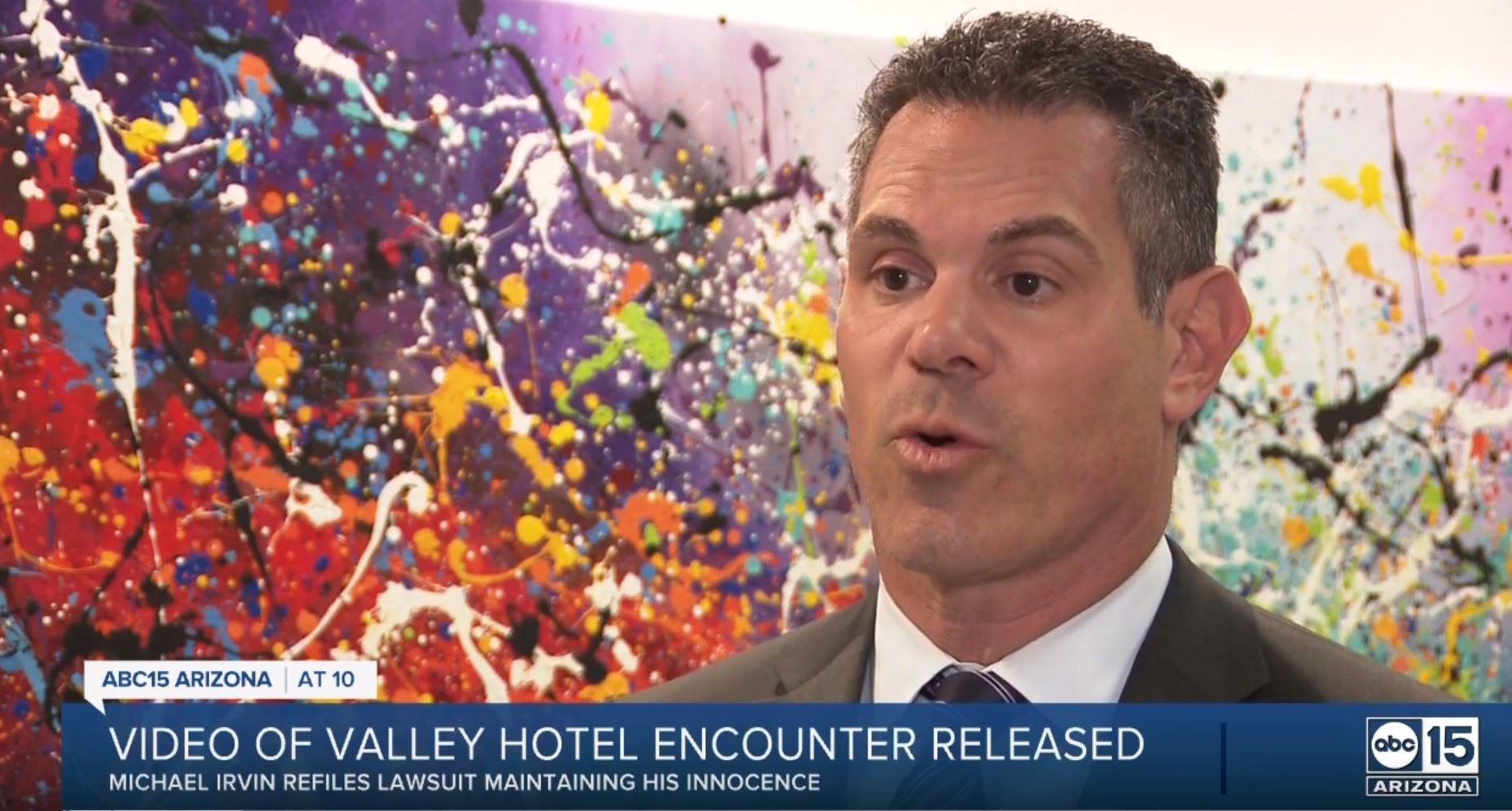 March 14, 2023
Attorney Jason Lamm sheds light on Michael Irvin's defamation case filed against "Jane Doe" and Marriott International Inc.
---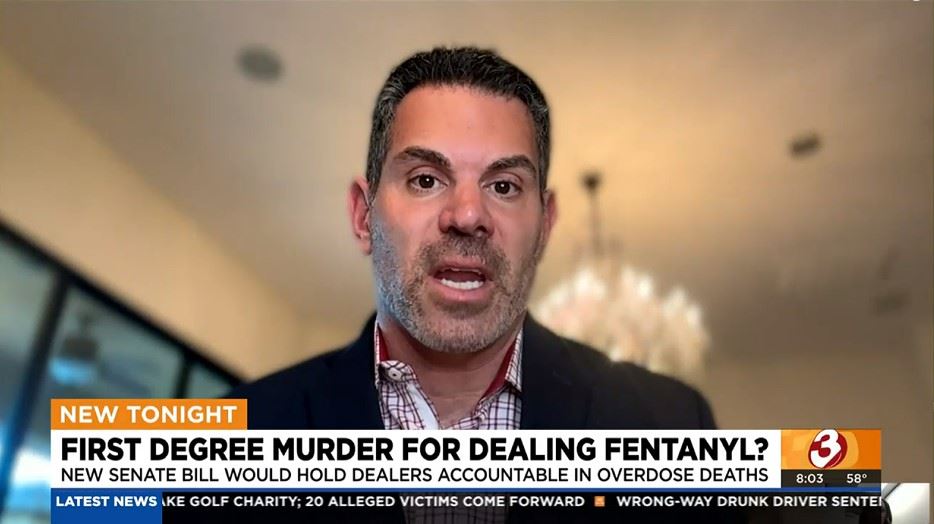 January 26, 2023
Attorney Jason Lamm explains how an Arizona Senate bill aimed at charging fentanyl dealers for first-degree murder if it results in a death would likely punish drug addicts and dealers who did not intend to distribute fentanyl.
---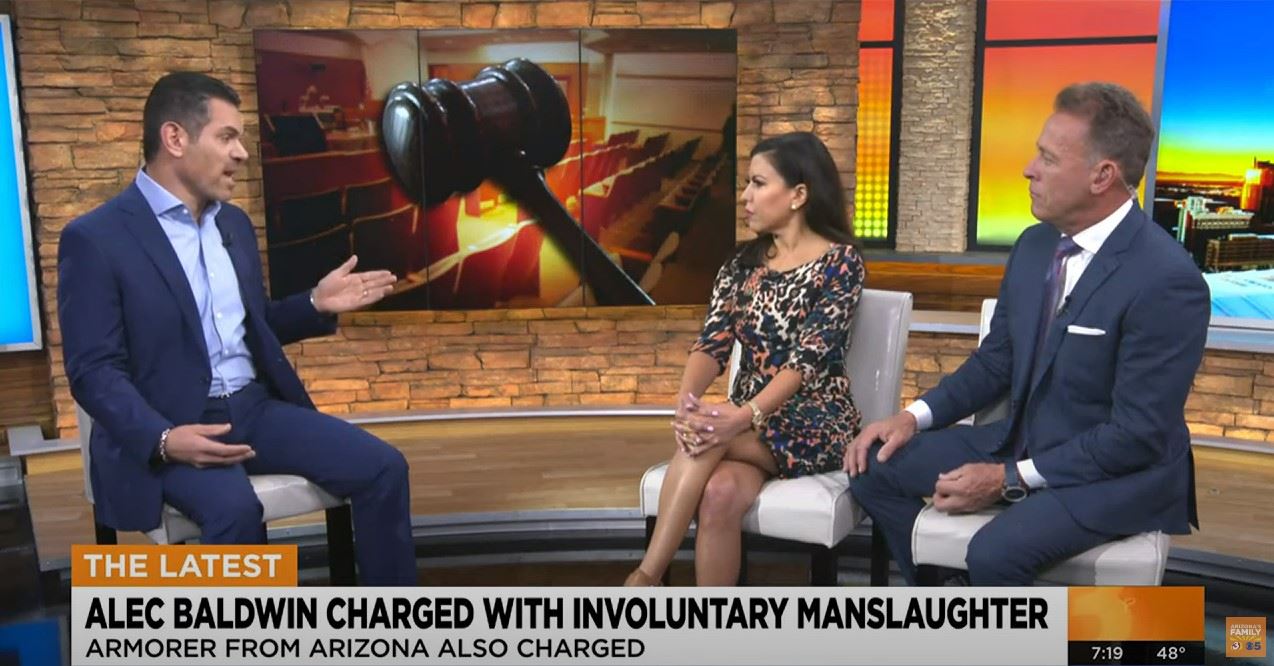 January 20, 2023
Defense Attorney Jason Lamm provides commentary on Alec Baldwin and an Arizona armorer being charged with involuntary manslaughter after the deadly movie set shooting in New Mexico.
---

November 8, 2022
Attorney Jason Lamm defends his client accused of illegally passing on details of an ongoing investigation to a U.S. Customs and Border Protection employee in the Nogales area last summer.
---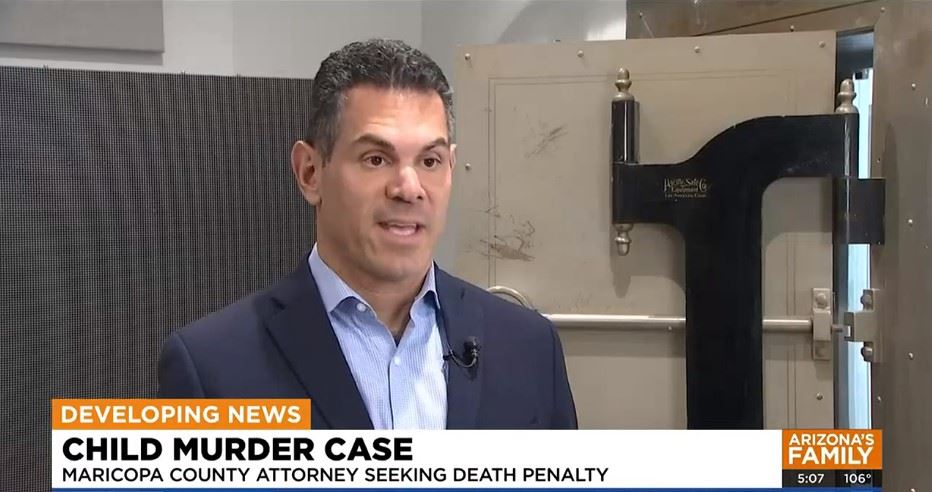 June 21, 2022
Arizona Criminal Defense attorney, Jason Lamm, explains what leads a county attorney to make the decision to pursue the death penalty.
---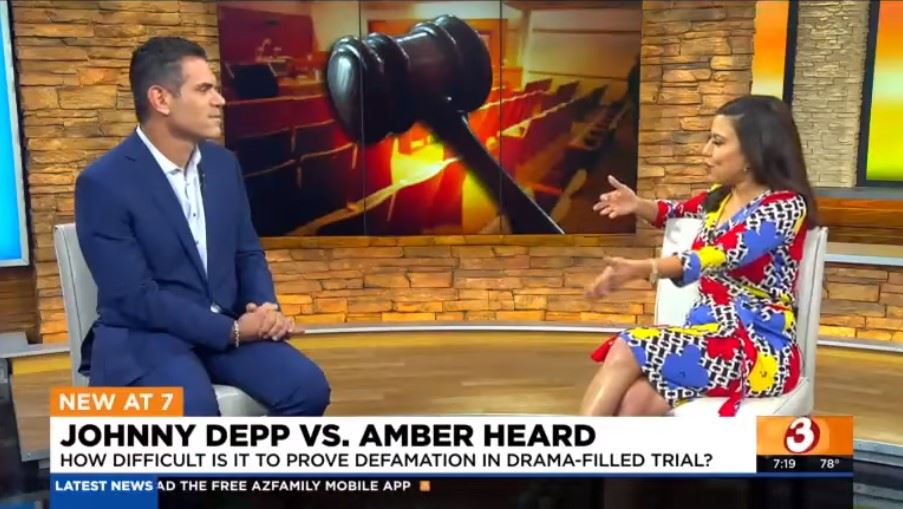 May 24, 2022
Attorney Jason Lamm, provides expert commentary on the defamation trial involving Jonny Depp and Amber Heard.
---
March 23, 2022
Phoenix attorney, Jason Lamm, explains that in Arizona, proving a DUI requires a showing of impairment at the time of driving or a BAC in excess of the legal limit at or near the time of driving.
---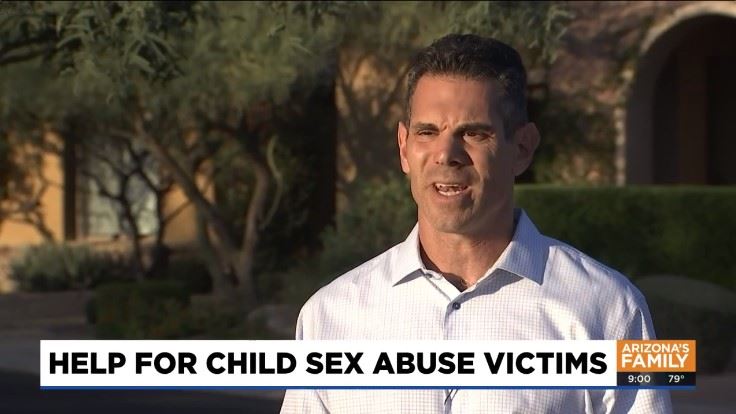 November 5, 2021
Attorney Jason Lamm explains that he has seen an uptick in child sex crimes over the last 20 years. He goes on to explain the consequences of possessing child pornography in Arizona.
---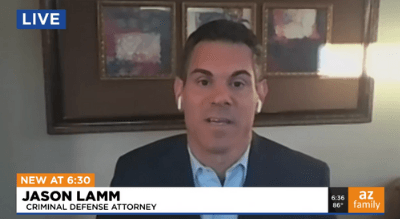 July 1, 2021
Phoenix criminal defense attorney Jason Lamm explains the technicality that led the Pennsylvania Supreme Court to overturn Bill Cosby's sex assault conviction yesterday. It had nothing to do with guilt or innocence.
---
May 27, 2021
Following the announcement of murder charges against Lori Vallow and Chad Daybell in Idaho this week, the Chandler Police Department announced on Thursday the recommendation of an additional charge against Vallow.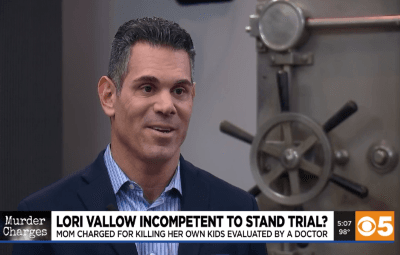 ---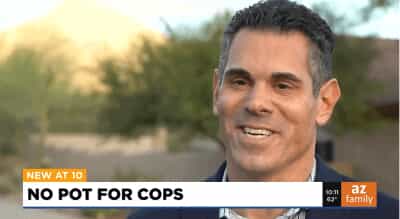 January 22, 2021
Although recreational marijuana is legal, Arizona police officers must follow federal law and restrict from participating in usage. Criminal defense attorney, Jason Lamm, represents police officers and was interviewed by Arizona Family to help explain ATF law further.
"The ATF is very specific that if you possess a firearm as a police officer or just as an ordinary citizen, you can't use controlled substances and marijuana is a controlled substance under the federal law," said Attorney Lamm.
---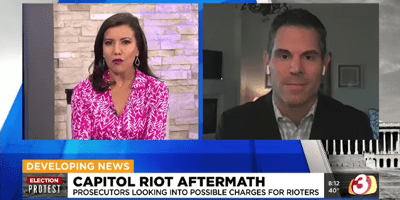 January 13, 2021
Phoenix federal criminal defense attorney, Jason Lamm, was interviewed on Good Morning Arizona where he discussed the charges that Capitol rioters could face in the coming months.
"It would not be unheard of to see murder charges in this case, but don't expect that for months to come, because prosecutors want to get it right. This will not be an emotional prosecution, it will be very thoughtful and evidence driven," said Attorney Lamm.
---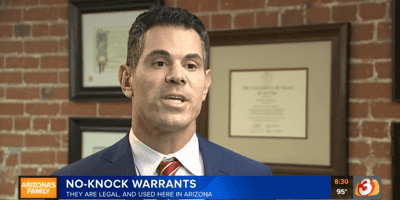 September 23, 2020
A Kentucky grand jury Wednesday brought no charges against Louisville police for the killing of Breonna Taylor. Since the shooting, no-knock warrants have been banned in Louisville. In Arizona, they are legal.
"No-knock warrants are definitely an exception rather than the rule, and we'd like to think police reserve such a request for situations where there's a real danger to their safety," said criminal defense attorney Jason Lamm.
---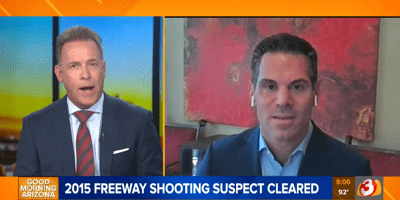 August 18, 2020
Attorney Jason Lamm was interviewed by Good Morning Arizona regarding the recent court order that cleared his client, Leslie Merritt Jr., of the 2015 freeway shootings.
"While a court order is really significant to Leslie, the reality is that you can't scrub the internet," says Lamm. "Yesterday was really significant, but at the end of the day, it's a token and symbolic gesture."
---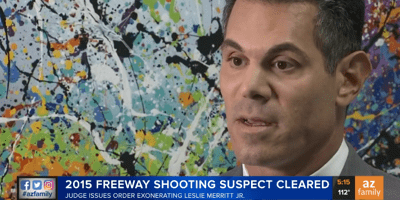 August 17, 2020
For five years, Leslie Merritt Jr. insisted he was not the person responsible for the 2015 freeway shootings. The charges against him were eventually dismissed. Now a judge has cleared his name.
"While a court may clear you, the internet doesn't," says Lamm. "The I-10 freeway shootings is a phenomenon that Leslie Merritt is still going to have to live with for the rest of his life, no matter what a judge says."
---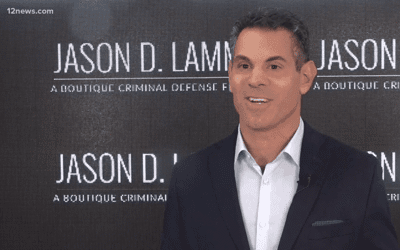 August 7, 2020
A Maricopa County Superior Court judge ruled Friday that Gov. Doug Ducey cannot keep gyms closed without allowing them to apply to reopen. According to attorney Jason Lamm, who is has worked as both a defense attorney and a prosecutor, the ruling does not allow gyms to reopen whenever they wish.
"It's saying that the state of Arizona needs to get a system in place so that gyms can apply to reopen," Lamm said. "It doesn't give gyms the green light to reopen right away. Any gym or other establishment that opens before getting official permission from the state of Arizona could be subject to criminal penalties. They could be subject to civil penalties," Lamm said.
---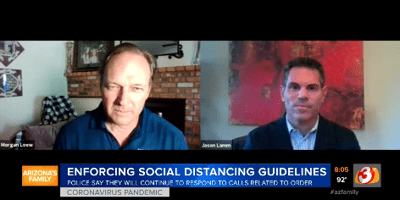 May 12, 2020
According to Attorney Jason Lamm, the police may not have a choice when it comes to enforcing the social distancing portion of the Governor's executive orders, because the language may be too vague to be legally enforceable.
"When people are expected to comply with laws, the laws need to be definite and certain," said Lamm. "The governor's order, as applied to individuals, is more of a suggestion or recommendation that's subject to interpretation."
---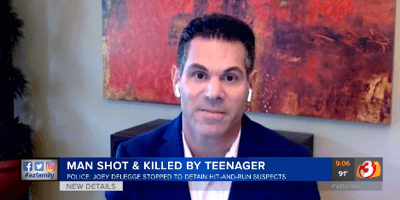 May 10, 2020
Police said Joey DeLegge was shot and killed as he was trying to detain hit-and-run suspects in Tempe. Criminal defense attorney Jason Lamm said Joey thought he was doing something good and it ended up costing him his life.
"If he would have called police and tell them he saw a hit-and-run, they would have told him to take down a license plate," said Lamm. "You're not authorized to use force or deadly force for a misdemeanor, so respectfully he was legally in the wrong."
---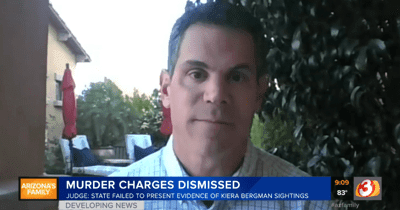 April 2, 2020
The charges against the suspect arrested for the death of 19-year-old Kiera Bergman have been dismissed without prejudice. Criminal justice attorney Jason Lamm, who is not affiliated with the case, said if this happens at all, it's better to happen now as opposed to after a trial.
"When a case comes into the system, everyone assumes that it's been thoroughly and properly investigated. In this case, it would appear that there was a rush to judgment and a lot of important details were missed," Lamm said. "It's really better to get it right now, as painful as it may be, than for this to happen years alter. It would be exponentially worse for everyone."
---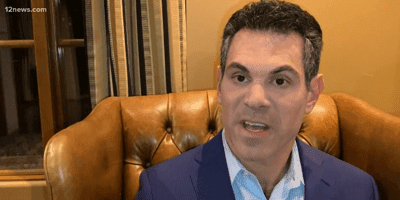 March 5, 2020
Ahmad Levon, 24, appeared on charges of failure to appear and lying to a law enforcement officer. His indecent exposure charges were not mentioned. According to Attorney Jason Lamm, if an offender racks up misdemeanors charged in different courts around the county, he or she may be able to escape scrutiny, since judges in justice courts may not be aware of other proceedings in other courts.
It is up to the County Attorney's Office to spot serial misdemeanor offenders and put the cases together as part of what he called a "global prosecution." "That most likely would best protect the community, and that would show that victims that, yes, this is being taken seriously."
---
March 2, 2020
A landscaper once charged in freeway shootings in metro Phoenix during 2015 alleged in his false-arrest lawsuit that there's a high likelihood that a car belonging to a man later charged in nine killings had been near the scene of two of the highway shootings, according to court documents filed Monday. Attorney Jason Lamm said in the documents that license plate readers picked up a plate matching six of the seven characters from killing suspect Aaron Juan Saucedo's BMW near two of the shootings on Interstate 10. Lamm contends authorities should have examined Saucedo further.
---
January 31, 2020
A landscaper once charged in freeway shootings that set metro Phoenix on edge during the summer of 2015 has asked a judge in his now-dismissed criminal case to issue an order declaring he was cleared of wrongdoing. Attorney Jason Lamm said in a court filing last week that a declaration of clearance would help him heal from the psychological effects of his arrest.
---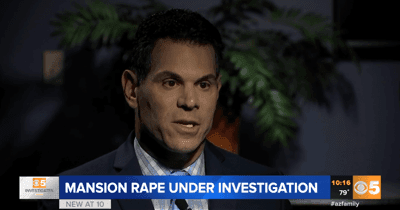 May 16, 2019
Police are investigating a sexual assault that took place during a mansion party that was thrown for and attended by professional athletes. Five months later, police have made no arrests and have not named any suspects.
"There needs to be physical evidence some kind of lab reports," said Jason Lamm, a criminal defense attorney who has represented professional athletes in the past. "One would like to think that justice is blind and that every investigation is even handed... But the reality is police and prosecutors know that people of means, including professional athletes, will hire a top-flight attorney, someone like myself, who will absolutely scrutinize the investigation," said Lamm.
---
March 26, 2019
A feud between an ex-employee and two co-founders at heavyweight Scottsdale PR firm Rose, Moser and Allyn escalated from social media messages and an epic phone rant posted on YouTube to two restraining orders issued on Monday.
"We have absolutely no idea what is motivating this irrational behavior," said Jason Lamm, the firm's attorney. "And frankly, it's sad. We hope her health is okay." He described Lively's statements as "either wildly false or unintelligible." "Our hope is that the restraining order will put a stop to this," Lamm added.
---
March 12, 2019
Noah Best was sentenced to more than five years behind bars for sexually assaulting a woman that worked for him at a small gathering after a work party in 2016.
"Anytime you're convicted of sexual assault and further obstructing an investigation by tampering with witnesses, you're lucky to get a minimum term from a judge," Lamm said. "Judge Moran was fair throughout the trial and sentencing and that's all you can ever ask."
---
January 11, 2019
A former supervisory agent at the DEA's Nogales Office whose illegal gun sales reportedly included selling a military-style assault rifle to a member of a drug-trafficking organization was sentenced this week to five years of probation. Defense lawyer Jason Lamm argued in his pre-sentencing memo that Gill's crime was "one of willful ignorance" rather than the product of an ill-intended scheme, and therefore deserving of a mitigated punishment.
---
November 29, 2018
The Maricopa County Attorney's Office has agreed to settle a lawsuit filed by Leslie Allen Merritt Jr., the man authorities had accused in a series of shootings on Phoenix freeways in 2015 before charges against him were dropped. Merritt's attorney, Jason Lamm, declined to comment Thursday about the settlement and the allegations against the state, citing the continuing nature of that part of the case.
---
August 15, 2018
A former federal agent in Nogales pleaded guilty Tuesday to selling firearms without a license, including two rifles sold to suspected drug traffickers. At the hearing, defense lawyer Jason Lamm said his client had worked out a side agreement with the prosecution in which the firearms seized at Gill's house would be sold and the proceeds turned over to Gill. Assistant U.S. Attorney Phillip Smith said that was accurate and that Gill was prohibited from possessing firearms.
---
February 24, 2018
Republican congressional candidate and former Arizona senator Steve Montenegro's "revenge porn" scandal looks like a good, old-fashioned Arizona dirty politics story.
"Anyone who would allege that my client Kent Lyons has engaged in any crime or civil wrongdoing is grossly misinformed on both the facts and the law," said Jason Lamm, a local criminal defense attorney.
---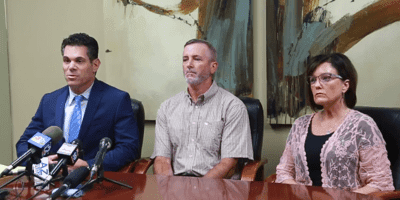 January 25, 2018
The family of an Army veteran killed in a high-speed chase that stretched from Gilbert to Camp Verde has lodged a wrongful-death lawsuit against the Arizona Department of Public Safety.
"His death was tragic and completely avoidable had DPS and Gilbert officers not violated agency policies and placed Brad's life in danger," attorney Jason Lamm told The Arizona Republic in a statement. "The lawsuit filed seeks to hold responsible parties accountable and to effectuate change so that no other family must suffer the Moore family's pain."
---
November 2, 2017
Arizona Gov. Doug Ducey is opposing a request to make him testify at a deposition in a false-arrest lawsuit filed by a man once charged in some of the freeway shootings that set metro Phoenix on edge for weeks during the summer of 2015. Merritt lawyers say Ducey inserted himself into the case when the governor triumphantly tweeted, "We got him!" five minutes after the landscaper was arrested in mid-September 2015. Merritt's attorneys also said Ducey and his staff had meetings with law enforcement officials about the case and provided funding to investigate the shootings. "The circumstances of how the governor became aware of the arrest are most certainly at issue," Merritt attorney Jason Lamm wrote in court records.
---
September 22, 2017
It has been two years since the series of freeway shootings in Phoenix, and the lead agency on the case says Leslie Merritt Jr. remains the primary suspect in the investigation. Jason Lamm, Merritt's attorney, released the following statement in response to Milstead's recent comments:
During the pendency of the criminal case against Leslie, we were never presented with any evidence that placed him at the scene of any of the shootings. In fact, all we saw was evidence that placed him elsewhere and showed that he was not responsible. Now, more than two years later, the only new evidence we have seen is additional evidence that proves his 100% innocence.
---
September 18, 2017
The man who broke into a Tempe apartment and held a toddler while intoxicated in December has been sentenced to nine months incarceration along with lifetime probation. The defendant was represented by criminal defense attorney Jason Lamm who stated to the court that there are lots of open arms for Cohen in Israel. He also noted in court that his client had felt embarrassment and shame for what had occurred. Lamm said in a phone conversation that Cohen was very apologetic for what he had done. "He had a sense of relief," Lamm said about Cohen after his sentencing. "He feels a good sense of closure and was relieved that the family could have some closure."
---
July 24, 2017
A Notice of Claim has been filed against the State of Arizona and the Town of Gilbert after a man was killed in a high-speed chase led by the DPS Deputy Director. Moore's parents are seeking $4 million from DPS and $300,000 from the Town of Gilbert as damages. "Brad stole a car on Jan. 24 and it was wrong. But stealing that truck did not have to cost Brad his life," Lamm said.
---
April 24, 2017
Law enforcement sources have confirmed the identity of the "person of interest" in connection with the notorious "Serial Street Shooter" case. According to court documents, the 2015 murder of Romero involved the same type of handgun used in the Phoenix freeway shootings. Phoenix attorney Jason Lamm represented Leslie Merritt Jr. in the freeway shootings criminal case. He has filed a wrongful arrest lawsuit against the state on his client's behalf. "The problem is DPS never compared Saucedo's gun to the evidence in the freeway shooters case," said Lamm.
---
April 19, 2017
eslie Merritt Jr. walked out of Maricopa County jail on April 19, 2016 after prosecutors dismissed all charges due to a lack of evidence in the case. Jason Lamm, attorney for Merritt, said the freeway shooting suspect volunteered to take a polygraph test to prove that he is not the correct suspect. A polygraph test, provided by Lamm, showed that Merritt was truthful when he told the polygrapher that he is not the Interstate 10 freeway shooter.
---
March 8, 2017
A supervisor for Petrified Forest National Park in Arizona pleaded guilty on Monday to stealing $313,000 in park entrance fees in a long-running embezzlement scam. Baldwin's local defense attorney, Jason Lamm, says federal sentencing guidelines call for a probable 12- to 18-month prison sentence. That's less than she might have gotten if she hadn't cooperated with prosecutors, who offered leniency for making a "full and complete disclosure" as to what happened and accepting responsibility.
---
February 13, 2017
A Scottsdale woman was sentenced to five years in prison Monday after pleading guilty to one count of aggravated assault for shooting her ex-husband in 2015. Cerny declined to make a statement of her own in court Monday, instead deferring to criminal defense attorney Jason Lamm to comment on her desire to "put this all behind us" and focus on the family.
---
January 30, 2017
Jason Lamm, the attorney for the man formerly suspected of firing a gun at cars on Valley freeways, announced two wins for his client on Monday. The domestic-violence allegations against Leslie Merritt Jr. have been dismissed, and Merritt's gun — the lone piece of evidence that had once tied him to the shootings — has been released by investigators. The issue with Merritt's gun was the last holdout in a case that crumbled last year when an expert challenged the ballistics that implicated Merritt.
---
January 5, 2017
After three investigations over a dozen years and a plea deal, 47-year-old Jason Simpson will be sentenced on Jan. 6 for crimes involving two teenage girls. Court records indicate that Simpson was previously arrested for sex crimes against a minor in 2003 and was investigated for sexual exploitation of a minor in 2006. According to his current attorney Jason Lamm, the charges in 2003 were dropped. Lamm declined to comment further on the current case until it is over.
---
November 16, 2016
Results from a second, independent ballistics examination of a gun belonging to former freeway shooting suspect Leslie Merritt Jr. were inconclusive as to whether the firearm had been used to terrorize motorists driving on Valley freeways in the summer of 2015. Jason Lamm, Merritt's attorney, wrote that the report dated April 29 by criminalist John Murdock offered exculpatory findings that "represent the nails in the coffin that forever buries the State's already defunct case against Merritt."
---
October 28, 2016
Leslie Allen Merritt, Jr., the former suspect in the Interstate 10 shootings, was arrested Wednesday after allegedly violating a protective order and making threats. All charges against Merritt stemming from the I-10 shootings were dropped in late April without prejudice. Attorney Jason Lamm alleged the state had to change the timeline of the shootings to fit its narrative in court.
---
July 26, 2016
Despite the threat of a lawsuit and allegations that its investigators tried to frame an innocent man, the Arizona Department of Public Safety continues to try to link Phoenix landscaper Leslie Merritt Jr. to four shootings in 2015 on the I-10 freeway. As DPS's ballistics testing was the only evidence linking Merritt to the crimes, the prosecution's case collapsed once Haag's report was revealed to Merritt's defense attorneys, Jason Lamm and Ulises Ferragut.
---
May 10, 2016
A Superior Court judge ruled on Tuesday the records and documents in the freeway shootings case be released with redactions so the public can read them.The records include a ballistics report that attorneys for Leslie Merritt Jr. say led to the dismissal of his case late last month.
"Mr. Merritt has been publicly accused, humiliated, embarrassed and dragged through the mud," defense attorney Jason Lamm said. "Mr. Merritt has, in fact, a greater right to have his name not maintained in its pristine status but restored to a pristine status because the charges have been dismissed, he is presumed innocent because he is in fact innocent based on the utter lack of evidence in this case."
---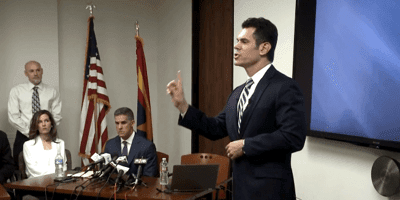 April 30, 2016
After charges were dismissed against a man accused in a high-profile Arizona freeway shooting case, the head of the state Department of Public Safety says he believes police arrested the right man. Prosecutors said they intend to proceed in the case against Merritt, who had been charged in four of the 11 shootings on or near Interstate 10 in the Phoenix area. Merritt's attorney, Jason Lamm, has said police made a rush to judgment. A ballistic expert found police ballistics reports were "insufficient were insufficient to constitute an identification."
---
April 29, 2016
Defense attorneys for Leslie Allen Merritt Jr., the accused I-10 shooter, said there was never any evidence against their client in the case. Attorney Jason Lamm, alleged the state had to change the timeline of the shootings to fit its narrative in court. Lamm used cell phone records to show Merritt was at home on Aug. 29, the time of the second shooting of which he was accused. He also said Merritt's gun was in the pawn shop at the time of the Aug. 30 shooting, the fourth Merritt was accused of.
---
April 28, 2016
Leslie Merritt Jr. may never face a jury in the Phoenix freeway shootings, but on Thursday he got a trial-worthy defense. Defense attorneys who represented him in the now-defunct case skewered the Arizona Department of Public Safety, contending their client's arrest was the product of ignored evidence and blatant tunnel vision. At a news conference in downtown Phoenix, attorneys Jason Lamm and Ulises Ferragut aired what would have been their presentation to a jury had Merritt's case not been dismissed Monday. "There has never been any evidence that Leslie Merritt is the I-10 shooter, and we are confident that there will never be any evidence," Lamm said. "Because Leslie Merritt is simply not the I-10 shooter."
---
April 27, 2016
For many, there always was something fishy about the case against Leslie Allen Merritt Jr., the 21-year-old landscaper previously accused of being the "I-10 Freeway Shooter." Now that the case has been dismissed and the gag orders previously placed on all legal parties and witnesses have been lifted, Merritt's defense attorneys, Jason Lamm and Ulises Ferragut, are pushing the court to unseal all documents. At the time of Merritt's arrest, "the Court had rightful concern" that this information remain secret so as not to taint the jury or influence any of the witnesses, they say, "but those concerns are now moot."
---
April 25, 2016
All charges against the primary suspect in last summer's freeway shootings case have been dismissed without prejudice, defense attorney Jason Lamm said in a tweet. Leslie Merritt Jr, the father of two, has maintained that he had nothing to do with the shootings along I-10 last summer since he was arrested.
---
April 22, 2016
The state has moved to dismiss all charges against Leslie Merritt Jr., the primary suspect in last summer's freeway shootings case, according to Merritt's attorney. "There's no evidence against him to show that he's responsible for this," Attorney Jason Lamm said as he spoke outside court Tuesday morning, the day Merritt was released. "Our client was branded public enemy No. 1. He was called a domestic terrorist. He's been in jail in solitary confinement for seven months. Our reaction? We're thrilled."
---
April 21, 2016
Moments before 6 p.m. Tuesday, a man labeled by authorities last summer as a domestic terrorist walked out of Phoenix's Lower Buckeye Jail, hugged his attorneys and faced the swarm of media cameras to thank "everybody for supporting me." "Essentially the only evidence was the link between the gun pawned by Mr. Merritt and the bullets," Attorney Jason Lamm said. "The state's own expert now says that the identification or match that DPS made does not exist."
---
March 14, 2016
I-10 shooting suspect Leslie Merritt Jr. has filed a $10 million notice of claim against Arizona Gov. Doug Ducey, the State of Arizona, Maricopa County and Maricopa County Attorney Bill Montgomery. Merritt's attorneys David Don, Ulises Ferragut and Jason Lamm allege the investigating agencies "suppressed evidence, ignored exculpatory evidence, intimidated witnesses and misused the legal process to bring false accusations against Mr. Merritt, who has remained deprived of his liberty until the present."
---
November 16, 2015
A judge lowered bail Monday for a man charged in several freeway shootings that put drivers in metro Phoenix on edge two months ago, but wouldn't let his attorneys call witnesses to back up a claim that he has an alibi. Defense attorney Jason Lamm said he appreciated the reduced bond, but kept pushing for more favorable bail. "For this man, a 22-year-old landscaper with two small children, $15,000 is like a million dollars to him," Lamm said. "As we sit here, we have yet to see any evidence that puts Leslie Merritt Jr. along the I-10 freeway at the time of these shootings," Lamm said.
---
October 3, 2015
Department of Public Safety officials said it was incredible nobody died in what officials described as an "isolated road rage shooting incident" near Loop 101 and Bell Road in Peoria. Saturday's isolated shooting comes after a string of 11 shootings along Interstate 10 that began Aug. 22 and left some area residents afraid to drive on the freeway. On Sept. 18 DPS officials arrested Leslie Allen Merritt Jr., on suspicion of being connected to the first four shootings. Jason Lamm, an attorney representing Merritt Jr., tweeted out after Saturday's shooting that "my client Leslie Merritt has an alibi."
---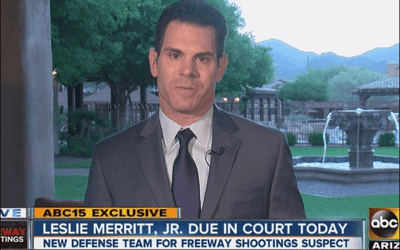 October 1, 2015
Jason Lamm poke exclusively with ABC15 and stated he will be entering a not guilty plea for his client, Leslie Merritt Jr., in court on Thursday morning.
Maricopa County Attorney Bill Montgomery told the media on Wednesday that Merritt could face over 100 years in prison. Lamm told ABC15's Christopher Sign, "You can take the maximum sentence for any charges and run them together and create a big number." He said it is a theoretical possibility that his client could face 100 or more years in prison, but there is no practical likelihood of it happening.
---
October 1, 2015
The suspect in several of the Interstate 10 shootings in Phoenix, Leslie Allen Merritt Jr., entered a plea of not guilty as he was was arraigned in Maricopa County Superior Court on Thursday morning. Merritt had previously declared his innocence, telling a court commissioner at his initial appearance in September, "I'm the wrong guy." Merritt's newly appointed criminal defense attorneys, Jason Lamm and Ulises Ferragut, proclaimed him innocent and said they are ready to fight for their client.
---
August 8, 2011
At first, the murder case against Orlando Nembhard seemed solid, as witness after witness came forward to say they saw someone that looked just like him brandish a pistol in February outside a crowded nightclub and fire on a young clubgoer, who later died. But the case has turned shaky because someone who bears a striking resemblance to Mr. Nembhard — his identical twin brother, Brandon — was also at the scene in the early in the morning of Feb. 12. Jason Lamm, Orlando Nembhard's lawyer, sought to reduce bond after learning that two additional witnesses had come forward to say Brandon had told them it was he, and not Orlando, who was responsible.
---
July 29, 2011
Orlando Nembhard has been in an Arizona since March 28 on murder charges, but he is poised to be released on bail because investigators now aren't certain whether the suspect in jail should be Orlando or his twin brother Brandon. Nembhard's attorney Jason Lamm said his client isn't guilty. "He's frustrated that he's sitting in jail for a crime he didn't commit… He's relieved to know that there's light at the end of the tunnel for him, and yesterday was the first step," said Lamm.
Continue Reading
Read Less
Read What Past Clients Have to Say About Us
Our Clients Share Their Experiences
"Thanks to Superman, Jason D. Lamm, I see the light in the darkness around me. There are no words available in English to describe how pungent, brilliant, and tactical Jason is. When anyone is in a situation where it appears that there is no hope, no avenue"

"He continuously goes above and beyond for his clients. He represented me 4 years ago and we had a positive outcome. His desire to help, creativity, compassion, and sheer determination to win allows you to have a bit of peace during a very tumultuous time i"

"You are a beast. You were made for serving your clients. There's nobody better than you, brother. Keep fighting the good fight. Stay strong and healthy."
Thousands of Serious Cases Handled
Countless Victories Secured
Dismissed Kidnapping
Dismissed Sexual Assault
Dismissed Sexual Assault
Dismissed Sexual Abuse
Probation / No Jail Transportation of Marijuana for Sale
Not Guilty Theft
Not Guilty Fraudulent Schemes
Dismissed Production of Child Pornography
Dismissed Child Molestation
Dismissed Computer Tampering
Dismissed Aggravated Assault (Domestic Violence)
Dismissed Aggravated Robbery
Why Hire Jason Lamm?
Thousands of Cases Successfully Handled

Insight From a Former Major Felony Prosecutor

Relentless Investigation and Access to Resources

Committed to Obtaining Real Results for Clients

Aggressive and Personalized Defense Strategies

Over Two Decades of Proven Legal Experience
There Is No Second Place in Litigation Start Your Defense