Premier Boutique Legal Representation
Criminal Defense Solutions
Obtaining Unprecedented Results
Aerial View of Phoenix, AZ at Sunset
Phoenix Criminal Attorney
A Boutique Criminal Defense Law Firm
Jason D. Lamm Attorney at Law is a Phoenix criminal defense firm. Attorney Jason Lamm handles only a limited number of cases at a time to give his clients the attention and dedicated legal representation they deserve. He recognizes that every case he takes on is personal to his clients and can profoundly affect them in unique ways. Because of this, he gets to know the people he helps as well as their situations. He wants to understand not just the criminal charges they are facing but also their needs and goals; learning about them as an individual. This approach allows him to develop tailored defense strategies for each individual case. Jason Lamm is committed to being the Phoenix criminal defense lawyer his clients need when facing serious accusations or charges. He is ready to provide you with skilled guidance and counsel.
Phoenix criminal attorney Jason Lamm has successfully handled thousands of cases. He has defended clients charged with various offenses, including aggravated assault, domestic violence, drug trafficking, murder, and sex crimes. As a former major felony prosecutor, he knows how the other side thinks and intensely strategizes and prepares his cases.
With his experience in taking on challenging and high-profile cases including federal crimes, as well as his insight into the other side of the courtroom, he can deliver aggressive and unparalleled defense throughout your criminal matter. Phoenix criminal lawyer Jason Lamm always works hard toward obtaining a favorable outcome for his clients.
Continue Reading
Read Less
Watch Attorney
Jason Lamm in Action
We Don't Just Defend Your Case, We Defend Your Future
Exclusively Dedicated to Criminal Defense
Discuss your case and learn more about your legal options by calling (602) 663-9100 or submitting an online contact form today.
Phoenix Criminal Defense Lawyer
Fighting a Variety of Charges
Title 13 of the Arizona Revised Statutes and Title 18 of the United States Code enumerate various types of conduct considered criminal under Arizona and federal law, Because criminal law is always evolving, if you have been accused of any serious crime it is crucial that you retain the services of a Phoenix criminal attorney with the experience to defend you against such charges. Even a seemingly benign allegation can place your future, your employment, your professional license, and your rights are at stake in a criminal case. Choosing to go it alone or with an inexperienced and unqualified lawyer can have a tremendous effect on the outcome.
At Jason D. Lamm Attorney at Law, Phoenix criminal defense lawyer Jason Lamm has handled a wide spectrum of criminal cases in Maricopa County and across Arizona. As a former prosecutor, he has pursued cases against those accused of crimes. Now, on the other side of the courtroom, as a Phoenix defense attorney, he vehemently challenges serious criminal allegations.
Jason Lamm represents clients charged with all types of crimes, including, but not limited to:
Phoenix Federal Criminal Defense Lawyer
Criminal charges are typically brought in federal court for allegations of drug trafficking, money laundering, alien smuggling, as well as for white collar crimes such as wire fraud and conspiracy. Federal crimes are typically investigated by law enforcement agencies such as the DEA, the FBI and other entities with seemingly unlimited resources which conduct extensive investigations. Jason Lamm is an experienced federal criminal defense lawyer who has represented clients charged with various criminal offenses in federal court in Phoenix, Tucson, and around the United States. His track record in federal court has earned him the respect of federal prosecutors, judges, and colleagues, making him both a formidable adversary and the attorney who you want in your corner if you are facing federal criminal charges.
Continue Reading
Read Less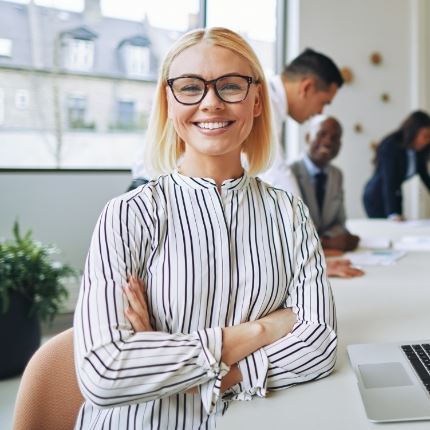 Why Choose Our Phoenix Criminal Defense Attorney?
The criminal legal process involves a variety of steps. It starts with an investigation in which law enforcement officials collect evidence to determine who committed the offense. Once a suspect has been identified, officers will make an arrest. Following the arrest, the police hand the case file over to a prosecutor who determines whether to pursue the case. If they believe sufficient evidence exists, they will file official charges, which begins a series of court hearings.
Police, however, often operate with blinders, looking for evidence of guilt while ignoring evidence of innocence. Similarly, prosecutors don't always turn over favorable evidence to the defense, despite their legal and ethical obligations to do so. This is where have an experienced Phoenix criminal defense attorney like Jason Lamm makes the difference. He knows "where the bodies are buried" and has the "Spidey senses" to know when something is not right. In many cases, he has located evidence improperly withheld by police and prosecutors and leveraged this misconduct to his clients' benefit; sometimes even resulting in a dismissal of all charges.
Whether you are under investigation or have been charged with a crime, it is vital that you retain the services of a Phoenix criminal defense lawyer right away. Anything you say or do (or do not do) at the beginning stages can impact the rest of your case. An attorney can advise you on how to proceed, helping avoid any serious missteps. Additionally, thoroughly preparing for a criminal case takes time and effort, and the sooner you hire a Phoenix criminal attorney, the sooner they can begin building your defense.
You Have Questions, We Have Answers

We have compiled some of the most frequently asked questions that we receive and have provided the answers below to help you better understand your case.

Are You a Professional Who Has Been Arrested?

Let our firm choreograph your defense and assist with your professional or licensing issues.
Thousands of Serious Cases Handled. Countless Victories Secured.
Results That Matter
No two cases are the same, meaning that case results can never be typical or serve as a model for what you can expect out of yours. Our firm has been known to deliver unexpected, highly positive results for our clients. These case results are a product of our unparalleled dedication and courtroom skill.
Dismissed Kidnapping
Dismissed Sexual Assault
Dismissed Sexual Assault
Dismissed Sexual Abuse
Probation / No Jail Transportation of Marijuana for Sale
Not Guilty Theft
Not Guilty Fraudulent Schemes
Dismissed Production of Child Pornography
Dismissed Child Molestation
Dismissed Computer Tampering
Dismissed Aggravated Assault (Domestic Violence)
Dismissed Aggravated Robbery
Put a Former Prosecutor on Your Side
Phoenix criminal lawyer Jason Lamm is ready to get to work for you. When he takes on a case, he conducts a detailed investigation. Because of his experience as a former prosecutor, he can anticipate the opposition's moves and identify weaknesses. Armed with this knowledge, he can craft strategies aimed at casting doubt on their arguments. Jason also calls upon the wisdom of experts to provide insight into the nuances of the case.
Although some criminal matters are taken to trial, most are resolved through negotiations between the defense and the prosecution. Phoenix criminal attorney Jason Lamm is a skilled negotiator and litigator.
If a case can be favorably settled, he will discuss this option with his clients and help them understand the benefits of accepting. However, if the prosecutor's offer is not fair, Jason is prepared to go to court and have a judge or jury decide the matter. He has attained numerous Not Guilty verdicts for his clients in both Arizona state and federal courts on serious charges that could have resulted in life in prison if a conviction occurred.
Whatever path your case takes, you can be confident that Jason will aggressively represent you and fight hard to protect your best interests. When you are looking for criminal lawyers in Phoenix, don't trust just anyone, rely on Jason's experience.
Read What Past Clients Have to Say About Us
Our Clients Share Their Experiences
"Jason is the BEST, and if you are looking for the most favorable outcome for your situation, he no question needs to be your attorney! We highly recommend him and can't thank him enough for always being upfront, honest, and responsive - as well as making s"

"We just prevailed in an important hearing, all thanks to Jason Lamm. Jason gets it - this is your life, and it's as important to him that you prevail in your case as it is to you."

"He continuously goes above and beyond for his clients. He represented me 4 years ago and we had a positive outcome. His desire to help, creativity, compassion, and sheer determination to win allows you to have a bit of peace during a very tumultuous time i"
Why Hire Jason Lamm?
Thousands of Cases Successfully Handled

Insight From a Former Major Felony Prosecutor

Relentless Investigation and Access to Resources

Committed to Obtaining Real Results for Clients

Aggressive and Personalized Defense Strategies

Over Two Decades of Proven Legal Experience
There Is No Second Place in Litigation Start Your Defense