High Profile Cases
High Profile Criminal Cases in AZ
Quality and Featured Tucson Criminal Defense
Being charged with a serious criminal offense is bad enough. And whether it's a white collar case, a sex crime, or even a murder, once the media gets involved in a case and the matter becomes high profile, it can further complicate an already complex situation. Attorney Jason Lamm has represented a variety of individuals who, for one reason or another, were in the limelight because of the allegations against him.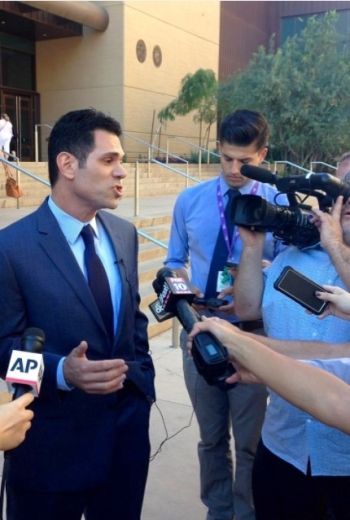 The common theme is that when a criminal case is high profile, extra attention needs to be paid not only to the representation, but also to deal with public relations issues that can greatly affect not only the public's perception of Jason's client, but also the outcome of the case.
He has represented a wide variety of individuals whose cases made headlines:
Professional athletes
Doctors
Lawyers
Teachers
Clergy
As a regular legal commentator and criminal defense analyst on national television, Jason understands how to get in front of situations, how to do crisis management, and how to control the message that the media receives and on which it reports. The combination of Jason's credentials as one of Arizona's most experienced and successful criminal defense attorneys and his insider knowledge of how the media operates have made him the 'go to' attorney for people charged in high profile cases in Arizona.
What Is a High Profile Criminal Case?
Once a criminal case gains media attention, the case can be considered high profile. The unique and bizarre circumstances of the crime often catch the eye of the media and their audience. Oftentimes high profile criminal cases happen start at the smaller community level and can increase to the international level if the case is exploited enough.
It would be foolish to think that prosecutors aren't aware of it, and even more foolish to think that they don't handle the case differently. Prosecuting attorneys who have normally have autonomy lose that ability and often have to get approval from higher ups to do things that might ordinarily seem routine. In other words, every last detail is micromanaged and looked at under a microscope.
But having dealt with numerous high profile criminal defense cases, Jason knows the subtleties of how the game changes in a high profile case and has successfully worked with prosecutors to not only obtain outstanding outcomes for his clients, but also to handle cases with discretion in order to deflect the media's attention and interest in a case in order to take his clients out of the spotlight and public interest.
Call a Phoenix Criminal Defense Attorney to Handle Your Case With Experience!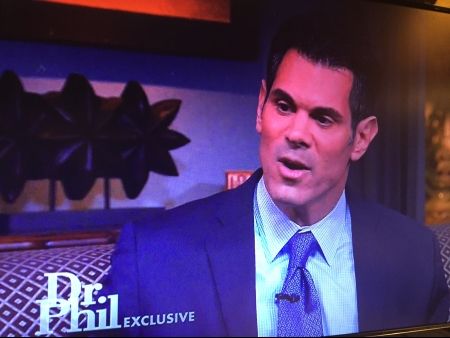 If you or someone close to you is charged with a criminal offense that is garnering media attention and is considered high profile, it is imperative to get in front of the situation and not just hire a lawyer, but to hire one of Arizona's most elite Phoenix criminal defense attorneys that has substantial experience in dealing with high profile clients and cases. Our consultations are comprehensive, discrete, and confidential. We custom tailor a plan to defend the case and manage public relations so that our clients and their reputations are best served.
---
Call us at (602) 663-9100 so that we can schedule a time to discuss it in person.
---
Read What Past Clients Have to Say About Us
Our Clients Share Their Experiences
"Thanks to Superman, Jason D. Lamm, I see the light in the darkness around me. There are no words available in English to describe how pungent, brilliant, and tactical Jason is. When anyone is in a situation where it appears that there is no hope, no avenue"

Your work has shaken off my burden in my heart.

"He continuously goes above and beyond for his clients. He represented me 4 years ago and we had a positive outcome. His desire to help, creativity, compassion, and sheer determination to win allows you to have a bit of peace during a very tumultuous time i"
Knowledge Is Power View Our Helpful Resources
You Have Questions, We Have Answers

Watch Jason D. Lamm in Action
Jason Lamm | Phoenix Criminal Attorney
Services Tailored to Results You Want
For more than 25 years, Jason Lamm has established himself as Phoenix's go-to criminal defense attorney. Hear from Jason about what drives him to passionately represent the little guy, the big fish, and everyone in between. Jason Lamm Attorney at Law (602) 663-9100 N. 7th Street, Phoenix, AZ 85006
Why Hire Jason Lamm?
Thousands of Cases Successfully Handled

Insight From a Former Major Felony Prosecutor

Relentless Investigation and Access to Resources

Committed to Obtaining Real Results for Clients

Aggressive and Personalized Defense Strategies

Over Two Decades of Proven Legal Experience
There Is No Second Place in Litigation Start Your Defense