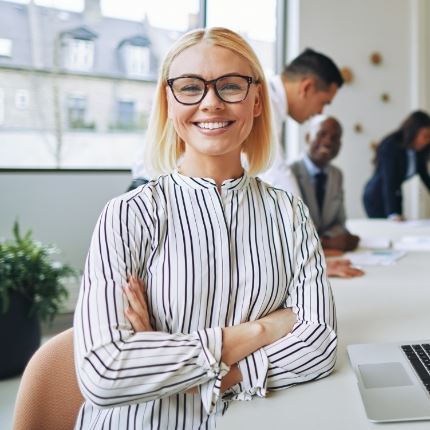 Why Hire
Jason Lamm?
Trusted Phoenix Criminal Defense Lawyer
When your rights and freedom are on the line, where are you going to turn? Jason D. Lamm Attorney at Law, has the skills, experience, and tenacity required to pursue a favorable outcome on your behalf. We know that serious crimes can result in serious penalties. We make it a point to provide relentless investigation in order to form a strategy designed on your best interests. Our Phoenix criminal defense lawyer finds evidence that other attorneys may not even consider, allowing us to challenge the prosecution effectively.
Why Hire Our Team at Jason D. Lamm Attorney at Law?
We have over 25 years of experience
We are led by a former major felony prosecutor
We have handled thousands of serious criminal cases
We form close attorney-client relationships
All of our services are focused on your goals and needs throughout every step of the criminal case. If you are facing serious criminal charges, you need to make sure that the person you hire is experienced, well respected, and dedicated to helping you. Our lead attorney, Jason D. Lamm, has helped numerous individuals face their charges and walk out successfully with the results they desire.
---
Let's Develop and Plan and a Strategy! Contact Us at (602) 663-9100 today.
---
Continue Reading
Read Less
The Jason D. Lamm Attorney at Law Difference
Our firm is different. We aren't some behemoth of a legal defense team that treats our clients like numbers and prioritizes our own interests over a client's specific needs. Instead, we operate as a boutique criminal defense firm.
How does that positively impact our clients?
We handle criminal matters only: We apply more than 25 years of experience in a way that best serves our clients' cases.
When you hire Jason D. Lamm, you get Jason D. Lamm: You won't get passed off to junior lawyers who are learning the ropes, or an attorney who Jason D. Lamm merely supervises.
We are selective with the cases we choose: By focusing on complex felony offenses in both Arizona state and federal courts, we don't spread ourselves thin. That way, we can place our time, energy, and effort into developing unique, individualized, and results driven strategies for each and every one of our clients.
What Kind of Cases Do We Handle?
While our list of practice areas talks about all the types of cases on which we represent clients, by and large, we handle complicated cases such as:
We realize that every client's case is the most important case in the world to them. And that's why we take a tailored and individualized approach to each and every one of our clients' criminal defense matters. The consequences of being convicted of a criminal offense vary greatly depending on the person charged. For example, while one client may be looking at years in prison, a professionally licensed client may forever lose that license, their livelihood, and their income if they are convicted.
---
With a personalized and confidential consultation, we can begin to defend not only your case, but your future.
---
Thousands of Serious Cases Handled. Countless Victories Secured.
With a commitment to real results and skilled representation every step of the way, our firm is the right choice. Whether you were charged in Phoenix, Tempe, Scottsdale, Mesa, Chandler, or Glendale, our firm can help you defend your rights and freedom. You can count on our firm to stand by your side, challenging the prosecution, and bringing forth evidence to prove your innocence. Are you ready to begin your defense? Reach out to our team and learn how we can help you.
---
Contact Jason D. Lamm Attorney at Law today at (602) 663-9100.
---
Thousands of Serious Cases Handled
Countless Victories Secured
Dismissed Kidnapping
Dismissed Sexual Assault
Dismissed Sexual Assault
Probation / No Jail Transportation of Marijuana for Sale
Dismissed Sexual Abuse
Not Guilty Theft
Not Guilty Fraudulent Schemes
Dismissed Production of Child Pornography
Dismissed Child Molestation
Dismissed Computer Tampering
Dismissed Aggravated Assault (Domestic Violence)
Dismissed Aggravated Robbery
Jason D. Lamm

"Attorney Jason Lamm is one of a kind. His aggressive approach, relentless dedication to his clients and proven results set him apart from his competitors."

Read Full Bio
There Is No Second Place in Litigation
Contact Us Today
At Jason D. Lamm Attorney at Law, our Phoenix criminal defense attorney provides a detailed, thorough consultation that allows you to express your concerns and understand exactly how we can help you. We will explain your rights and options when facing serious criminal charges.