NFL Commissioner Roger Goodell has upheld the 4 games suspension of New England Patriots quarterback Tom Brady in the now infamous Deflategate scandal. This may have something to do with Brady destroying his cell phone—including nearly 10,000 text messages—just days before he met with NFL investigators.
---
The question: will Brady be criminally charged with obstruction of justice?
---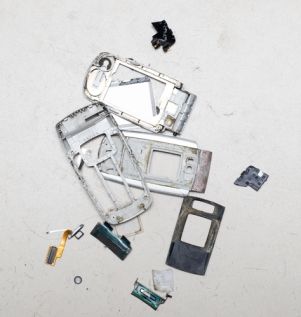 From the perspective of a Phoenix criminal defense attorney and, frankly, most normal thinking moral individuals, it's one thing to do wrong, it's another thing to try and cover it up. Conspiring with Patriots staff was bad enough, but destroying evidence and engaging in witness tampering is a whole different ball game—one which Brady played like a 3rd-string rookie.
What Is Obstruction of Justice?
Obstruction of justice is a federal criminal charge which generally entails knowingly interfering with an ongoing criminal investigation by providing false or misleading evidence, or in some cases, destroying or hiding evidence that the suspect knows could be material to an investigation. Witness tampering charges could be involved, but obstruction of justice is a white collar charge that covers all sorts of behavior.
What Brady Could Be Facing
By destroying his cell phone, Tom Brady could be interfering in an ongoing criminal investigation by destroying evidence that he knew to be important to the investigation. However, the NFL is not a law enforcement agency, and therefore, the investigation is not criminal in nature. Brady will not be facing formal charges of obstruction of justice, or any other federal white collar crime, for the time being.
Destroying the phone was misleading, and indicative that he probably had something serious to hide when it came to his communicating with Patriots staff about deflating game balls and his trying to influence witnesses to either lie or take the heat for him. Could he, hypothetically be charged with wire fraud for using an electronic device (cell phone) with the intent to perpetrate a fraud? Sure, but that's about as likely as the NFL letting Brady inflate his own game balls in the future.
If you or someone you know has been charged with obstruction of justice, contact Jason Lamm immediately. As an experienced and skilled Phoenix criminal defense lawyer, he has the capability to assist you!