Bill Cosby has got to be on quaaludes if he thinks he will beat rape charges. In civil deposition testimony, he admitted under oath that he purchased powerful quaaludes for sex, but insisted that the sex was consensual. I'm sorry, what?
Let me get this straight; women were so infatuated with Dr. Heathcliff Huxtable that they would take drugs to have consensual sex with him, while he remained straight and sober? Bill Cosby has got to be on drugs himself if he believes that to be the truth.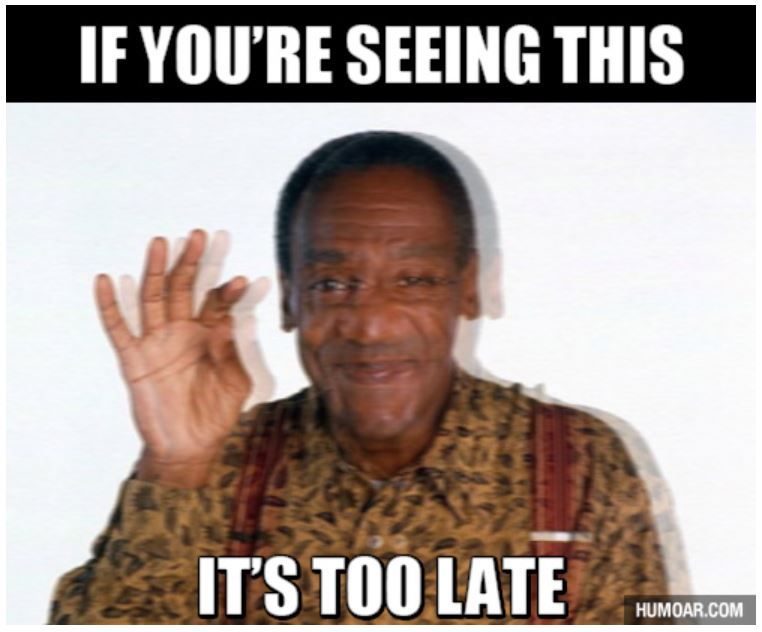 Legally, Cosby may fair no better with the claim that the drugged sex was consensual than with a claim that he clubbed a woman and dragged her into an alley. While he is not being tried in Arizona, or under Arizona law, the elements of sexual assault or rape are really not that different from state to state.
The sex crime is committed when:
There is sex by force or without consent, or
There is sex with someone who is incapable of giving consent due to their obvious intoxication or impairment.
That last point could be a huge problem for the dirty Doctor Huxtable. Even if Cosby claims the sex was consensual, he would be hard-pressed to claim that he didn't know that his victims / partners were not under the influence as he was the one who purchased and gave them the quaaludes. Cosby was clear that he did not take the drugs himself, so he would have to be in his right mind and able to see that his victim / partner was not.
Other Sex Acts Will Come into Play
The Rules of Evidence allow other uncharged acts to be introduced in a case, not to show guilt, but to prove other aspects of the charged counts. They are:
Intent
Motive
Absence of Mistake
Plan
Identity
Preparation
Opportunity
Knowledge
This is what's known as Rule 404(B) evidence. The judge must hold a pretrial hearing to determine admissibility and if ruled admissible, the jury will be given an instruction to limit their consideration of the evidence to these purposes only.
What this means is that prosecutors will try and introduce evidence of other instances where Cosby drugged other women for [AHEM!] consensual sex. I don't care what a judge tells a jury about limiting its consideration of the evidence. If a jury hears it, Bill Cosby's goose is cooked and he will live out his days in a Pennsylvania prison for sex offenders. The upside is former Penn State coach Jerry Sandusky is rumored to have been a big fan of the Cosby show and will have a new friend to talk to.
Get Sexual Assault Defense Help
Jason Lamm is one of Arizona's most experienced Phoenix criminal defense attorneys when it comes to defending sexual assault cases. His track record of thoroughness and aggressiveness has earned numerous dismissals and not guilty verdicts for clients charged with sexual assault and other sex crimes. If you have been accused of a sex crime, even if you have not yet been called by the police, the time to get legal help is now. Contact Jason at (602) 663-9100 to set up a private and confidential consultation.