Michael Vick did for animal cruelty what OJ Simpson did for domestic violence. Both brought national attention to criminal behavior and victims of crimes that everyone knew were out there, albeit very quietly. The difference is that Michael Vick was convicted of animal cruelty charges and served prison for his role in a dogfighting ring. OJ Simpson – well we all know how that one turned out.
More and more, law enforcement is dedicating resources to investigating and prosecuting twisted people who abuse animals. It is common in the Phoenix area to see undercover sting operations to arrest people who are involved in:
Dogfighting
Cockfighting
Animal cruelty and yes…
I don't even know what to say about that last one. Parenthetically, my dogs (seen below) are my friends, confidantes, and buddies. Having any "other interests" with an animal boggles the mind.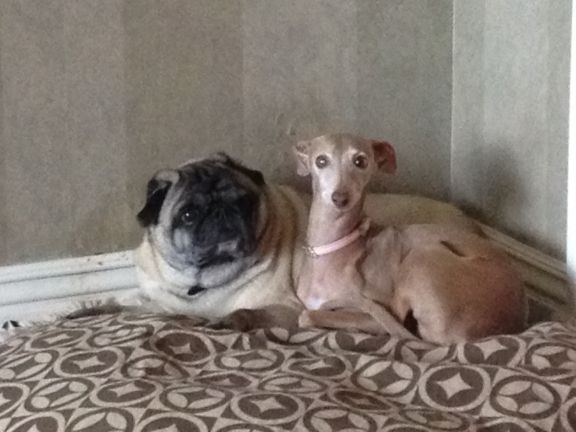 Arizona's proximity to Mexico causes an influx of rich culture and tradition. Cockfighting is a part of it, but very much illegal. Birds are bred to fight to the death as onlookers wager large amounts of money on which bird will, literally, tear apart the other.
When detectives execute search warrants on dogfighting operations, it's common for them to find badly wounded and scarred dogs who are beyond the point of care and, unfortunately, need to be put down.
While many people dismiss animal cruelty charges as being less than serious, they ignore the fact it is a felony and you can serve prison time. But no different than any other crime in Arizona, the first step you should take after being charged with animal cruelty is to hire an experienced Phoenix criminal defense lawyer to represent your rights and interests. Given the upsurge of animal cruelty charges in Arizona, more and more resources are being put into the prosecution of these crimes. If you or someone you know is charged with such an offense, it makes sense to hire an aggressive criminal defense attorney to demonstrate your innocence.
If you or someone you know is charged in Phoenix, Arizona with an animal cruelty related crime, contact us at (602) 663-9100 to begin your defense today. If you are charged with an act of bestiality, please stay away from my dogs.