It's usually when I'm on a treadmill or a stationary bike, trying to kill the time until the second I'm done, when I actually take notice of televisions commercials for Phoenix attorneys. What always stands out to me, is the number of law firms that say they practice criminal defense and DUI defense (not to mention personal injury, bankruptcy, and other areas of law that make them a jack of all trades but master of none).
What many people just don't understand, is that criminal defense attorneys and DUI attorneys are like apples and oranges.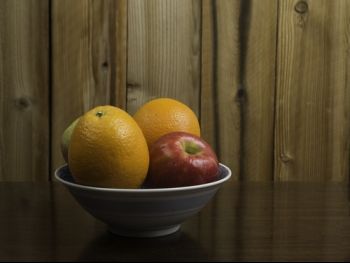 Fruit Is Fruit, or Is It?
Admittedly, there are a few very general similarities between criminal defense and DUI. But that's like saying apples and oranges are both fruits, so what's the difference? I'll explain those differences in a second, but here are some similarities:
Both are governed by the Arizona Rules of Criminal Procedure
The 4th, 5th, 6th, and 14th Amendments to the Constitution apply
Both can require incarceration upon conviction
Apples and Oranges
Criminal defense and DUI are vastly different disciplines. As you just read, the similarities are superficial, while the differences in the details between the two make all the difference in selecting a criminal defense attorney to represent you on serious felony charges. Some of those differences include:
Most DUI's are misdemeanors punishable by no more than 6 months in the county jail
Most serious criminal defense cases are felonies - punishable by lengthy prison sentences -- Examples include white collar crimes, drug trafficking, and violent crimes such as aggravated assault, murder, and manslaughter
While expert testimony in DUI cases is usually limited to toxicology, expert testimony in serious felony cases often involves ballistics, crime scene reconstruction, forensic accounting, and other complex areas of science.
Most DUI trials last no more than a day or two, while serious felony trials can last weeks or even months
Get the Legal Help You Need
If you or someone you know is charged with a serious felony offense, get the help you need. For over 25 years I have been practicing law and am regarded as one of Phoenix's top criminal defense attorneys. If you need a DUI attorney, I will gladly refer you to someone very capable, but it's not an area of law that I practice. In cases of a vehicular manslaughter involving alcohol or drugs, I will work with lawyers who specialize in the toxicology aspects of the case, but will still serve as the lead attorney on your case.
Enough about me. This is about you. You are reading this because you need an experienced and aggressive criminal defense attorney in Phoenix, not a DUI attorney, to help you with serious felony charges. We can make that happen. Take the first step and call me today at (602) 663-9100 to schedule a comprehensive and confidential consultation.